In 2020, the construction business had an unexpected boom. With employers moving their workforce to remote/work from home either temporarily or permanently, people are spending more time at home and discovering home remodel projects they want to complete. Whether it is something as minor as updating the interior paint color, setting up a home office, or a full kitchen or bathroom renovation, the amount of work available for those in the construction trade surged quickly.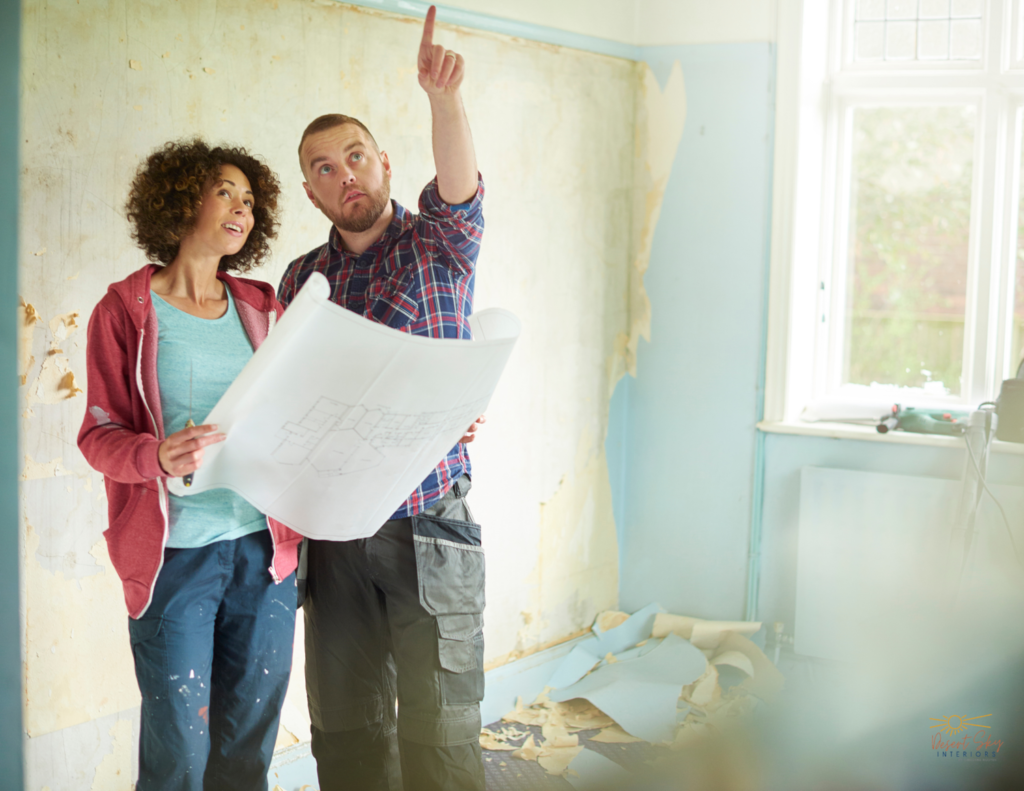 ---
If you have been considering a minor or major renovation for your home, here are some important things to remember as your renovation begins:
1.     Make a list. What is on your home renovation wish list? Is the renovation something you want to accomplish all at once or in phases? Is there one space in your home that is a priority over another if there are budget constraints?
2.     Set a budget. A good rule of thumb is to set your budget and have a contingency budget of between 5%-10%.for unexpected things that may come up. An example of something unexpected is a plumbing leak or electrical that is no longer in code and needs to be updated.
3.     Get multiple quotes. In addition to getting multiple quotes for the scope of work, ask the contractors you are interviewing for references, photos of their work, and check their credentials.
4.     Check out materials. Stop by a local home improvement or materials store and look at the variety of materials. Try to narrow down some selections of materials that you are interested in so you can determine if the materials you like are within your budget. Have an A, B, and C option as items may also go out of stock, especially with the current demand. Bring samples home and try them out for a couple of days to see how they look in the lighting in your home. See also number 7!
5.     Keep, sell, donate. Sometimes a renovation requires you to pack up a room (or your home), depending on the scope of work. In order to make this task easier, go through items in the space you are renovating and determine if there is anything you want or don't want to have/use/decorate with after the work is complete. Anything you don't want to keep, sell it and use those funds towards your renovation or consider donating the items to a local charity or organization. Pack up your remaining items and be sure to label your boxes!
6.     Be ready for dust. If you are tearing up floors, especially tile or hardwoods, or even knocking down a wall, be prepared for a good amount of dust. After your renovation is complete, do a deep clean of your home. A good idea is to set aside a small portion of your budget for a deep cleaning service.
7.     Lighting is fundamental. When you look around your home, your space may feel dark. Be sure to check your lightbulbs and change them to a different type of light to help brighten your space. This may alter your view of how the space feels and affect your to-do lists, such as painting a wall or materials selections.
8.     Have patience. Sometimes there are hiccups along the way. The best way to help avoid this is to have great communication with your contractor and keep everything in writing over email or text.
9.     Consider consulting with an interior designer or decorator to help you, especially if you don't feel confident with your style or selecting materials that may look good together or look good in your home.
10.  Enjoy the process. At times it can be stressful. Remember to take a step back and breathe. It will be worth it when you see the end result!